&nbsp
Better Coach Development Systems –> Better Coaching –> Better Athlete Experiences & Outcomes
&nbsp
Who We Are
The USCCE is a national non-profit organization dedicated to elevating and enhancing the professions of sport coaching, coach education and coach development.
Agents of Change
The USCCE rejects racism and discrimination of any kind. As we are committed to diversity, equity, and inclusion, we feel a sense of obligation to broadening access across sport, coaching, and coaching education. 
The North American Coach Development Summit, brings together professionals from across the United States, North America and around the world to highlight practical information that coaches and coach educators and developers can use in practice immediately.
The USCCE launched the Engagement Events series to provide virtual opportunities for conversation and collaboration among coach educators and coach developers across sports and sport contexts worldwide 
Check out videos of our previous events to gain insight into the conversations that the USCCE members regularly take part in
Coach Developers' Network
The CDN provides resources and enhanced networking opportunities for students, academics and professionals who work with coaches
Promoting research investigating effectiveness of coach education and coach development programs
Find opportunities in coaching education & coach development or submit your job posting materials to us.
NCACE Accreditation
Operating as a program of the United States Center for Coaching Excellence, NCACE offers accreditation and national recognition to sport organizations and institutions responsible for the preparation of coaches at any and all levels of sport.
Join the USCCE
When you care about Quality Coaching Education, Coach Development & Coaching, become a USCCE Member to join the conversation, network with your peers, and receive membership perks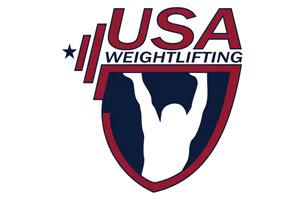 MEDIA RELEASE – November, 2021 _____________________________________________________ Smith College Program Awarded Re-Accredited One of only 30 accredited programs nationwide The United States Center for Coaching Excellence (USCCE) announces that USA Weightlifting...
Rate Limited Exceeded. Please go to the Feed Them Social Plugin then the Twitter Options page for Feed Them Social and follow the instructions under the header Twitter API Token.No Tweets available. Login as Admin to see more details.
Never miss an update on sport coaching, coach education and coach development. We never send more than three updates a month and we never share our list.