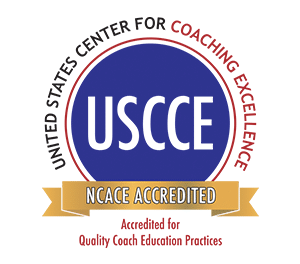 MEDIA RELEASE – November, 2021
_____________________________________________________
Smith College Program Awarded Re-Accredited
One of only 30 accredited programs nationwide
The United States Center for Coaching Excellence (USCCE) announces that Smith College successfully re-accredited its Exercise and Sport Studies Master's Program under the USCCE's National Committee for Accreditation of Coaching Education (NCACE). 
Through this accreditation process, NCACE ensures that the program adheres to the characteristics of excellence as prescribed by SHAPE America's National Standards for Sport Coaches, second edition. These standards feature eight domains of coaching responsibilities and within them, 40 standards and subsequent benchmarks representing the body of knowledge associated with each coaching responsibility and provide concrete examples of actions and orientations that constitute coaching competence.  
As one of only 30 programs accredited within the United States, Smith College clearly stands out as a leader in the United States in quality coach education. The members of the review panel evaluating the program noted, "The program has a variety of assessment and learning opportunities for the students. The greatest strength in this program is that all the students serve as Assistant Coaches in their respective sports [at the college level]. This is an incredible opportunity to learn and practice at the same time. Smith College has an excellent program and should be commended for the work they do.".
About Smith College Exercise and Sport Studies Master Program
The Smith College M.S. degree is a 53-credit, two year program.  Since its inception in 1985, the graduate program in exercise and sport studies has placed over 300 graduates in coaching positions.  These graduates with diverse, but high quality undergraduate backgrounds, who have had intercollegiate athletic experience as players and/or coaches have been exposed to the bodies of knowledge commonly labeled exercise science and sport studies.  They have also served as assistant coaches for Smith's varsity intercollegiate teams and learned sport techniques, pedagogical methods and group dynamics from senior coaches.  In addition, students have had opportunities to study and be involved with the organization and administration of the teams with which they work, the organizations which oversee and govern specific sports, and athletic departments as entities within colleges in which they are placed.  With a background combining scientific information about exercise and sports, and practical experiences encompassing all aspects of coaching, graduates of the program are ideally suited to take on the role of head coaches of intercollegiate teams. 
About the United States Center for Coaching Excellence and the National Committee for Accreditation of Coaching Education 
The United States Center for Coaching Excellence is the premier authority on coaching education in the United States, providing coaching education programming support and accreditation of programs through NCACE. NCACE offers accreditation and national recognition to sport organizations and institutions responsible for the preparation of coaches at any and all levels of sport. The rigorous review process ensures alignment with SHAPE America's National Standards for Sport Coaches, and that coaches are trained to effectively meet the unique developmental needs of every athlete. Through forward-thinking leadership and our team of expert reviewers, the USCCE is uniquely positioned to provide the highest quality, empirically-based guidance for the creation, implementation and evaluation of coaching education programs. 
For more information, visit NCACE http://www.qualitycoachingeducation.org or the USCCE https://www.uscoachexcellence.org/