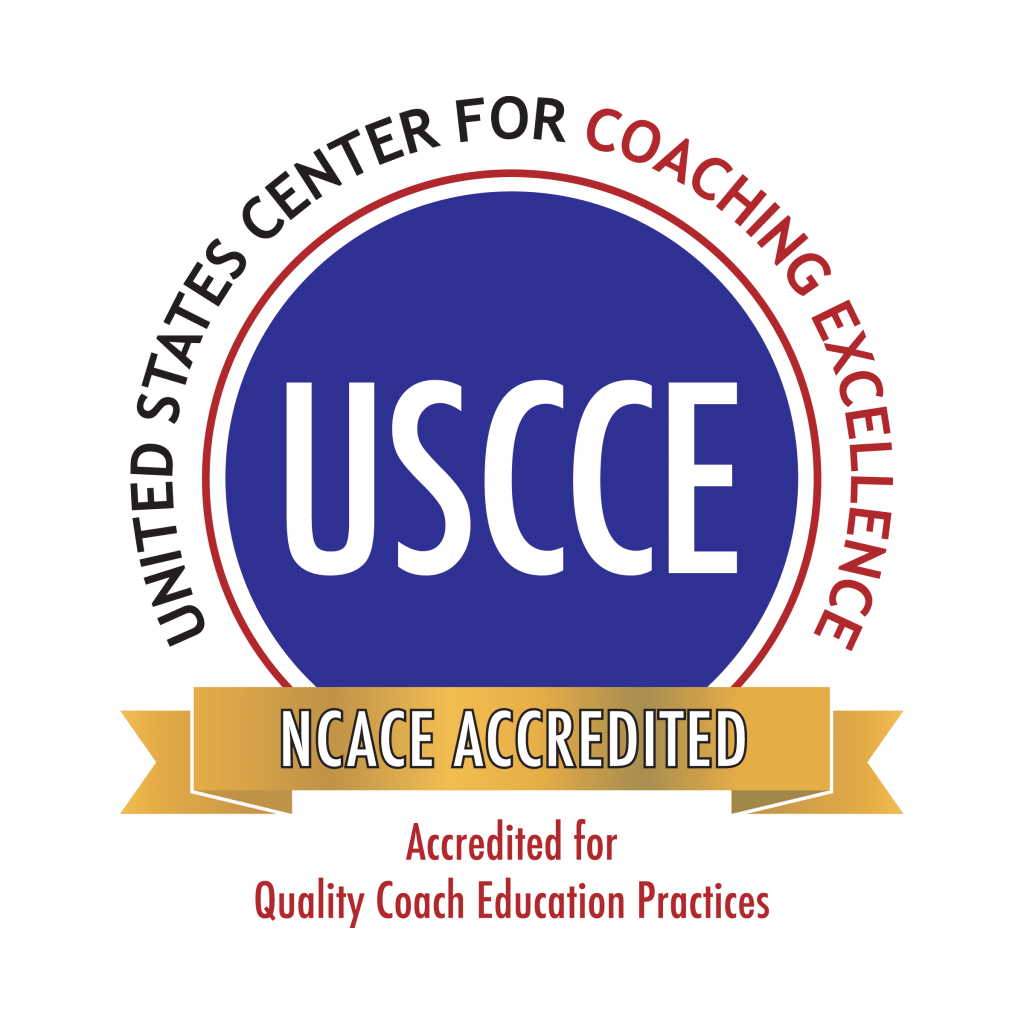 The goal of NCACE is to maximize the availability of qualified coaches for all sport programs. Through a rigorous review process and forward-thinking leadership, NCACE provides the highest quality, empirically-based guidance for the creation, implementation, and evaluation of coach education and coach development programs.
The accreditation process reviews programs based on the following 15 Accreditation Guidelines:
ORGANIZATIONAL OVERVIEW
1. Mission and Objectives of Program
2. Systematic Oversight of All Aspects of the Program
3. Maintains Complete and Systematic Records of Program Activities
PERSONNEL
4. Qualified Administrative Leader
5. Instructional Staff Demonstrates Expertise
6. Demonstration of Effective Teaching Skills and Delivery of Content
7. Instructor/Participant Ratio Provide for Interaction
8. Instructional Staff Knowledgeable of the NSSC
OPERATIONAL PROCEDURES
9. Program Evaluation to Assess Effectiveness
10. Transparency of Program Materials to Participants
11. Reliable and Valid Assessment
12. Appropriate Practical Field Experiences
13. Clear and Inclusive Entry Qualifications
CONTENT
14. Content of coach education and coach development programs based on SHAPE America's National Standards for Sport Coaches;
15. Sufficient Instructional Time
Accreditation Fees
$4,200 (New)
$3,400 (Renewal)
This price structure is for both nonprofit and for-profit. All accreditation folios must be comprehensive (covering all 7 Core Responsibilities of the National Standards for Sport Coaches). Programs that achieved "domain accreditation" must now seek "Core Responsibility Recognition" or upgrade to a comprehensive accreditation.
Accreditation lasts for 7 years. To maintain, an accredited program must retain organizational membership for the final 6 years of this cycle.
Frequently Asked Questions
How can I get my program accredited?
Complete
this application
and submit it to receive more information about accreditation process and be enrolled in the training programs.
Once training is completed, you will be asked to put together a comprehensive folio that represents the organizational overview, personnel, operational procedures, and curricular content of your program. This will be evaluated by NCACE.
I know my program does not meet all of the National Standards. Can I still get accredited?
Programs can seek a comprehensive or core responsibility accreditation. Comprehensive accreditation involves the program meeting all seven core responsibilities and 42 standards as part of the SHAPE America's National Standards for Sport Coaches. However, programs can seek Core Responsibility Accreditation which involves the program meeting the standards within one or more Core Responsibilities.
How will my program be evaluated to determine accreditation status?
A review panel of coach education experts who have been trained in the NCACE Accreditation process will review your folio against the 16 Accreditation Guidelines. Further information regarding the review process and criteria will be provided during the training process.