Resources for Coach Educators & Coach Developers
Infographics and Papers
Download and print documents and infographics about the USCCE to share with your peers.
The USCCE shares resources to support professionals in coach development.
National Youth Sports Strategy
USCCE responds to the call for increased youth sport participation. National Youth Sport Strategy represents an important step forward in acknowledging the immense value of quality youth sport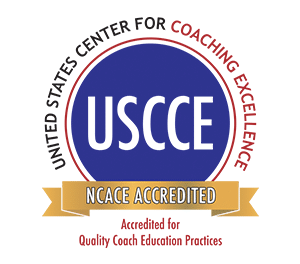 The National Committee for Accreditation of Coaching Education (NCACE) is a program of the USCCE. It offers accreditation and national recognition to sport organizations and institutions responsible for the preparation of coaches at any and all levels of sport.
The RAISE the BAR pledge is an organizational commitment to support quality leadership in youth sport and quality coaching education
Check Out Our Past Event Videos
Never miss an update on sport coaching, coach education and coach development. We never send more than three updates a month and we never share our list.