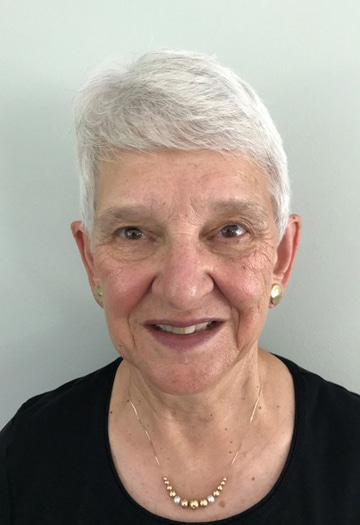 Dr. Judith Young was the Vice President for Programs at the American Alliance for Health, Physical Education, Recreation, and Dance (AAHPERD) for 10 years, retiring in May 2012.  In that position, Dr. Young managed all of the programmatic work of the five national associations that made up AAHPERD  (now SHAPE America – Society of Health and Physical Educators), which collectively represented over 50,000 professionals in the physical activity related fields of physical education, kinesiology, health education/promotion, sport, and dance. In addition,  she facilitated programmatic aspects of the annual National Convention and Exposition and the periodicals and publications of the organization.
Previously, Dr. Young was the Executive Director of the National Association for Sport and Physical Education (NASPE), the largest of the AAHPERD associations for 15 years. Prior to her work as staff at AAHPERD, she taught at all PK-12 grade levels and in higher education; conducted research and supervised graduate students; coached college, school and youth sports; officiated several sports; served as athletic administrator at the University of Maryland; and advocated for quality programs. During her tenure at NASPE, she facilitated the development of the first-ever National Standards for Sport Coaches, the basis for establishing a program of voluntary review for coach education and preparation (NCACE). She also supported the development and implementation of PK-12 Standards for Physical Education, National Standards for Teaching of Physical Education and the National Standards for Applied Exercise Science. In addition to establishing the national standards, she tirelessly promoted the components of quality physical education and led advocacy efforts to establish the Carol M. White Physical Education for Progress program (better known as the PEP grant) that provided the first ever federal grants targeting physical education.
Dr. Young came out of retirement in 2017 to serve as Interim CEO of SHAPE America and continues to be actively involved in her field related to physical activity, health and physical education, and sport as well as advocacy for support of health and physical education and quality sport programs for children and youth. 
 She has written and spoken widely on sport, physical education and physical activity topics and has been the executive editor of several publications. She has been recognized for her work through numerous awards including the Lifetime Achievement Award, President's Council for Fitness, Sports, and Nutrition, 2010; Distinguished Alumnae Award, College of Health and Human Performance, University of Maryland, 2006; NAKPEHE Distinguished Administrator Award, 2007; and Charter Member of the North American Society of Health, Physical Education, Recreation, Sport, and Dance, 2000. In March 2017, she was inducted into the SHAPE America Hall of Fame.
Throughout her career Dr. Young has reached out beyond the HPERD profession to educate others in business, government, and civic organizations concerning the value of physical and health education, healthy physical activity, sport and dance. She has represented the profession admirably as a member of various national boards of directors, including Action for Healthy Kids (board chair for six years), the Coalition for Healthy Active Americans, the Council for Corporate and School Partnerships, US Olympic Committee Multi-sport Council and the former United States Collegiate Sports Council.  She has also contributed to numerous collaborative initiatives on the national level, including the Healthy People 2010 Consortium, Citizenship through Sports Alliance and the American Council for Fitness and Nutrition.
Dr. Young received her BS degree in physical education from the University of New Hampshire and her MS and PhD in kinesiology from the University of Maryland.
A parent of three children and grandparent of six, Dr. Young also enjoys and models active participation in many forms of physical activity. She lives on Kent Island in the Chesapeake Bay.
Interested in nominating a candidate for the 2022 Legacy Hall of Fame?
Nominations will start on January 2022